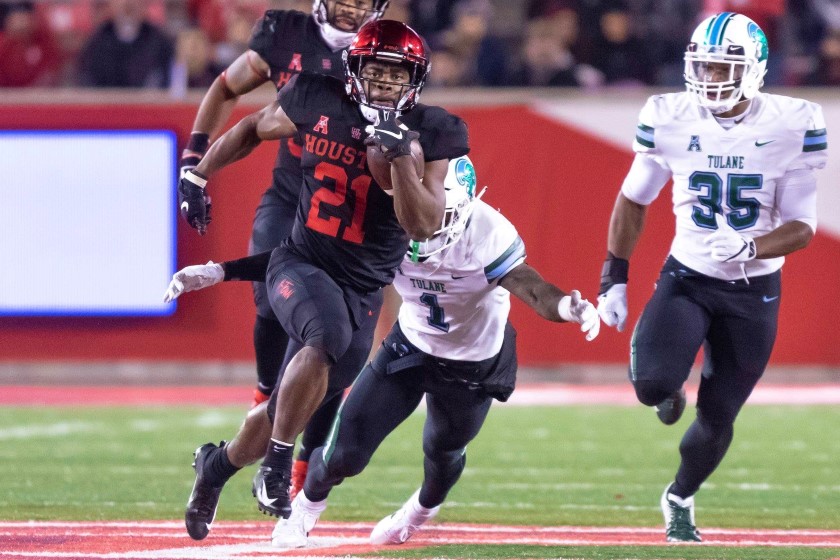 Coming out of spring ball, the player that has most impressed Dana Holgorsen is running back Patrick Carr. Dana sees Carr as a perfect fit for his system and will be the featured back.

Frankly, it's about time a UH head coach sees Carr's potential impact. The writers of this website were all-in on Carr last season and felt he should have received significantly more carries.

In two stories last season, GoCoogs.com highlighted how a super-majority of Carr's carries were on plays with 10+ yards to gain. Carr should also have been given more short-yardage carries. We also did a Film Room story on his 138-yard game vs. Tulane. He should have been Major's go-to back all year.

This season, Carr will get his chance to shine in Holgorsen's scheme.



Visitor This Week
New Transfer? – UCLA grad transfer Colin Samuel will visit the UH campus late next week as he narrows his list of schools. Samuel was a four-star recruit out of Long Beach Poly before choosing the Bruins (offers from Michigan, OU, Coloardo, Purdue, Wazzu, and others).

The position coach that recruited him is Demetrice Martin, who is now working for Kevin Sumlin at Arizona.

Samuel announced in January that he was leaving UCLA:
Bruins forever. pic.twitter.com/0FkPVk9Z2h

— SAMMY (@Co1insamuel) January 24, 2019
His stats won't blow you away (just 2 tackles in 5 games in 2018) but UH needs depth at CB. Zac Etheridge has been busy trying to recruit to that position after it was left threadbare by fired "defensive" coordinator Mark D'Onofrio. Etheridge is Samuel's UH contact. He will receive his political science degree from UCLA in June.

News & Notes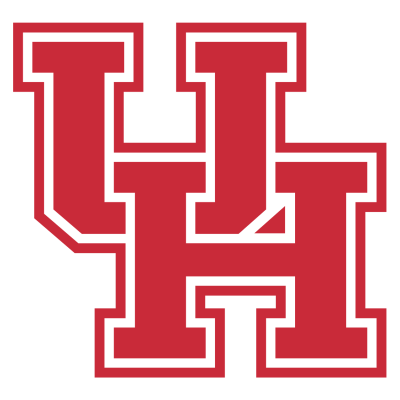 Beyond his praise of Carr, Dana Holgorsen has also said that he really likes
QB Clayton Tune
. Tune struggled against Memphis and Army (15 sacks) but Dana and QB Coach Marquel Blackwell will put much more into his development than Major and Kendal did. They'll also try to preserve his redshirt, giving him three years to potentially start after D'Eriq King leaves.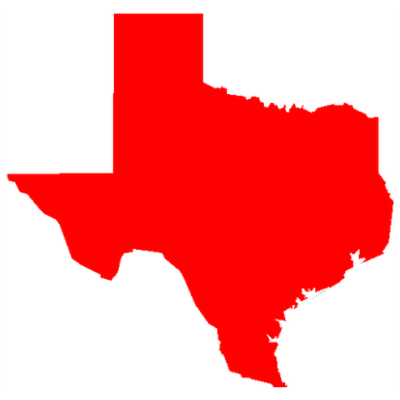 Currently, there are 17 wide receivers on the roster. This summer, and in fall camp, a couple guys need to emerge as second-level receivers behind Stevenson, Corbin, and Lark. Bryson Smith and Jeremy Singleton have the inside edge and are the only returners (other than the trio above) that had more than a catch per game in 2018.
I'd like to see Bryson develop his route-running and for Singleton to use his ball-fake skills to get more separation.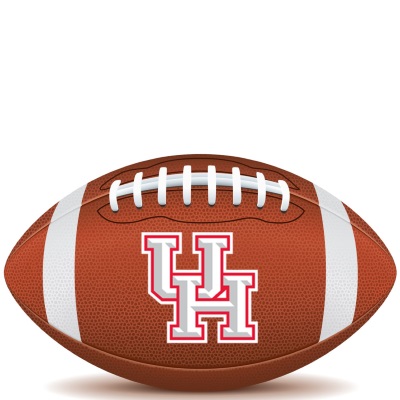 As of May 1, Tajh Brown is the only player to leave this spring via the transfer portal. There are likely to be a few more transferring out after finals end at UH next week.
UH has taken 4 transfers through the portal to this point: RB Kyle Porter (Texas), safety Jordan Moore (A&M), Thabo Mwaniki (Oklahoma State), and Marcus Jones (Troy). Porter is immediately eligible and Moore is still working through the appeals process.
What did you think of this story?
Support GoCoogs.com
Help keep our Houston Cougar coverage going year-round by subscribing to GoCoogs.com, A subscription helps maintain our site and gives you access to our premium, year-round UH coverage.
And now you can get a subscription to GoCoogs for just $47.99 for the first year – that's 40% off our regular price!
1 Year Subscription – $47.99
Monthly Subscription – $8.99
Premium Content
Subscribers get all of GoCoogs.com's premium content & The Veer – the best UH discussion with the most-knowledgeable UH fans and insiders.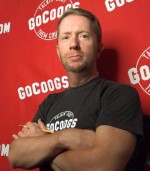 Ryan is the publisher of GoCoogs.com. He is also a real estate agent and an entrepreneur. He started GoCoogs to provide content for under-served UH fans looking for information on their Cougars.