It's easy to see why the UH coaching staff was so interested in Iowa Western DL Atlias Bell. Bell's stats and game fit the aggressive style defensive coordinator Joe Cauthen and Brian Early bring to Houston.

In 2018, Bell had 47 tackles, 8 sacks and 12.5 TFL. He also forced a fumble and recovered two more. He signed with UH just after 8 a.m. on signing day.

Just before he signed, GoCoogs.com was able to chat with Atlias for a Q&A.


Sorry! This is a GoCoogs Subscriber-Only article. Learn more about subscribing to GoCoogs.com below.



Special: $30 OFF THE 1ST YEAR
Subscribe to GoCoogs.com to gain access to our premium, year-round HOUSTON COUGAR coverage. And now you can get a subscription to GoCoogs for just $49.99 for the first year – that's $30 off our regular price!

1 Year Subscription – $49.99
Monthly Subscription – $8.99
*After year one, your subscription renews at the regular price of $79.99.

#GoCoogs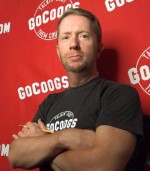 Ryan is the publisher of GoCoogs.com. He is also a real estate agent and an entrepreneur. He started GoCoogs to provide content for under-served UH fans looking for information on their Cougars.