Note: Matt Hogan kicked the ball for four years at UH.

This was a tale of two halves with the Cougars putting on a show in the first half only to come out of the locker room at the break and look abysmal.
The bright spot on special teams this week is that Dalton Witherspoon stepped up and made all of his field goals this week – he's' now 4/4 on the year. The first field goal came about after a great play by D'Eriq King. On 3rd and 21, King didn't try and do too much to get a first down. He got some yards – yards that most defenses are willing to give you underneath – and got his kicker in range.
It didn't end up mattering in a game like this but it will in a tough, close conference game. And it could be the deciding factor.
The Personal Protector On Punt Team
There's one play I want to highlight from the 4th quarter. It was pretty interesting: it didn't end up mattering (nullified by penalty), was a heady play by one Cougar, and also a terrible one for the punt team. It was PV's TD on the punt return: even though the play didn't stand, you better believe opposing special teams coaches will be looking at it.
Dane Roy's PP (Personal Protector) Donavan Mutin clearly spent some time watching PV's punt return film this week. Bill Belichick says the PP is "one of the toughest spots to play" in the sport. At the college level, with very little time to watch special teams film or even practice punt team, it becomes an even tougher spot to play. Regardless, Mutin does the job very well.

BUT WAIT! THERE'S MORE!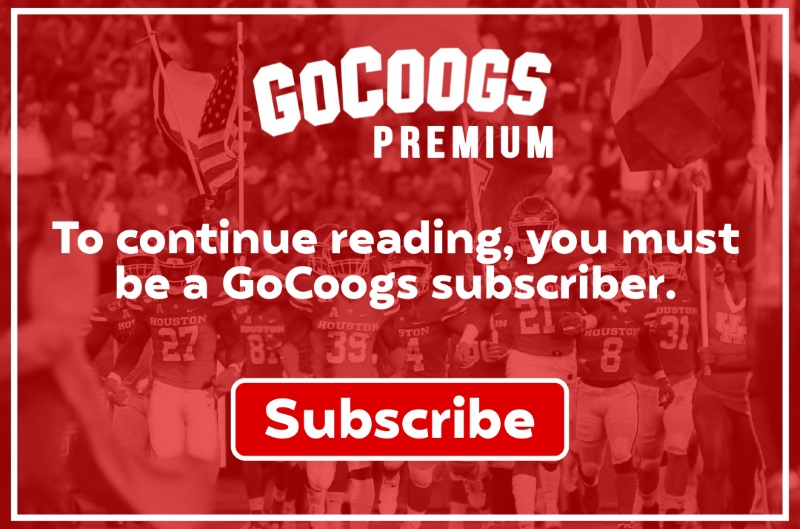 See All Subscription Benefits